DS 9000 – A pocket-sized dictation recorder for busy professionals
It's time to turn your attention to the DS 9000, a pocket-sized dictation recorder designed for busy professionals, and suitable for all work scenarios.
For under $650 users can expect productivity increases and streamlined operations when using the DS 9000 pocket-sized dictation recorder at work, or on the go. Olympus has designed this device for high-quality recording, no matter where you are.
What is the Olympus DS 9000 Digital Recorder?
The Olympus DS 9000 is the ideal recording device for busy professionals who must have a versatile and easy-to-use dictation recorder to cover all circumstances. It is perfect for both professional dictation and stereo conference recording, while at work or out in the field.


This professional dictation system is designed to dramatically increase efficiency and streamline operations in any professional environment. Packed with premium features and intuitive controls it is easily manageable, secure and absolutely mobile – an outstanding dictation device for wherever your job might take you.
Who is it designed for?
Whether you're a researcher in the field or an author writing a book, this device is for people who want high-quality dictations, while on the go. Battery life of up to 18 hours allows for a full couple of days' worth of dictating.
If you have a previous model of the Dictaphone such as the DS-5000 or the DS-7000 and you are considering an upgrade, look no further than the Olympus DS 9000 digital recorder. You can choose to purchase the device with the docking station or without. The docking station allows for easy charging and smooth transfer of files.
Keeping your dictations secure
Built to protect your dictations from unauthorised access with a 256-bit AES encryption system, which is the same high-security system set by governments all around the world. It is also protected by a device lock feature, utilising a 4-digit PIN code.
An impact-resistant device
The body is designed to withstand external shock, making sure it supports day-to-day work across all environments and eventualities. The device can resist damage from a drop of 1.5m high. In addition, thanks to the alcohol resistance finish, the device can be wiped with alcohol-based cleaners or similar.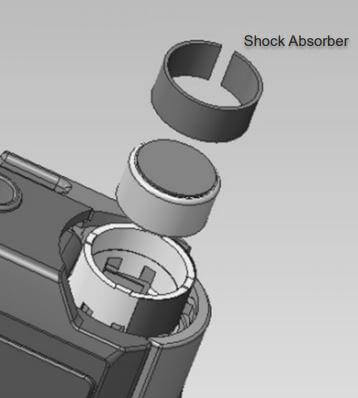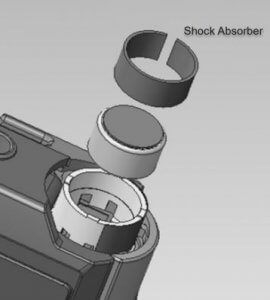 Integration with workflow
Equipped with next-generation Olympus Dictation Management System (ODMS) software which is compatible with Nuance Dragon speech recognition software.
A vast array of functions and accessories, audio codecs and indexing options, as well as support for multiple work types and users. These functions and accessories make for a dictation recorder customisable enough to suit any purpose, in any IT environment.
The ODMS software is compatible with Windows 7, 8.1, and 10.  For Mac users, the supplied DSS Player for Mac application is compatible with OS X 10.10-10.13.
Overall, the Olympus DS 9000 simplifies workflow, increases dictation management efficiency, and boasts advanced features such as superior noise cancelling, best-in-class file encryption and supreme structural integrity.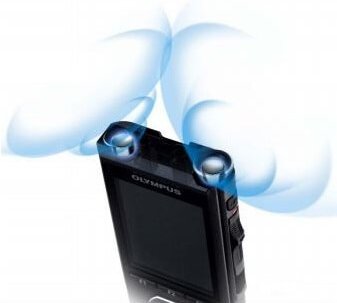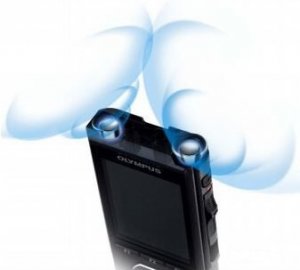 The intelligent dual microphones allow for the focus to be on the person dictating and suppress ambient noise in louder environments. The triple-layer studio quality filter reduces unwanted sounds such as breath and wind vibrations while accurately capturing the voice.
All of these features ensure superior accuracy that enhances workflow efficiency.
Purchase this or other high-quality transcription recorders at our online store. If you have further questions about our products or transcription services, contact us online or call us on 1300 662 173. We're only a phone call away!