Need Time? Work as an Online Transcriptionist!
The main benefit of working as an online transcriptionist is that you are able to set your own hours, giving you the flexibility to manage your own work/life balance.
Many jobs require you at the workplace at certain times; however when working for a digital transcription service you can set your own days and hours.
Although many digital transcription services require their typists to do a minimum number of hours each week, to a large extent you can specify when and for how long you would like to work each day.
You can also easily take days off for family and other commitments. So instead of fitting family or personal time around work, you can fit your digital transcription work around family and personal time.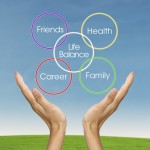 Being an online transcriptionist involves listening to audio and typing what you hear, all from your home computer.  The content of the typing ranges from interview transcription through to medical or legal transcription.
File transfer takes place over the internet, so audio files are downloaded and documents uploaded once complete.  This means that the work can be done entirely from home; there is no time wasted in receiving tapes or posting completed transcriptions back.
Another great perk is that there is no time wasted in commuting to and from the office and you can continue working at times that would otherwise require time off.  For example, waiting for a tradesperson or caring for a child home from school for the day.
You are also able to use spare time during the day to work on your digital transcription work, such as when children are asleep or dinner is in the oven. This would be impractical, if not impossible, if it meant having to physically go into the office.
Digital transcription work is ideal for those who have young children or other carer responsibilities, and for people who are studying.  Anyone who wants more control over their time will benefit from doing digital transcription.
Anyone who wants more control over their time will benefit from doing digital transcription.
Working as an online transcriptionist will not only give you more control over your time, but more time to spare — time to spend with family, to spend studying or simply doing the things that you enjoy in life.
If you are interested in becoming an online transcriptionist with Pacific Transcription click here for further details on typing contractor opportunities and the typing contractor application process.  We are currently hiring. For more information on our services please call 1300 662 173, email enquiries@pacifictranscription.com.au or contact us online.
Updated 27/01/2023