Maintaining Hygienic Dictation Practices
Keeping your recorders clean and hygienic should be a priority in your dictation practices.
Maintaining sanitary dictation practices in the workplace is more important now than ever. These devices are used widely in the medical industry and hygienic practices need to be maintained.
Here are some top tips for keeping these items sanitary for use in your workplace.
Avoid sharing these devices where possible. The latest Philips wireless devices (SpeechMike Premium Air and SpeechOne) can be used in conjunction with an AirBridge for maximum portability. Great for if you are moving around the hospital and don't want to use a shared recorder.
If sharing, sanitise the recorder with medical grade disinfectant before and after use.
When purchasing a new recorder, take in to consideration its hygienic properties (such as anti-microbial housing).
Some of our most popular dictation recorders are designed with hygiene in mind.
Continue reading for information on these products and how best to keep them sanitised…
Philips SpeechMike Premium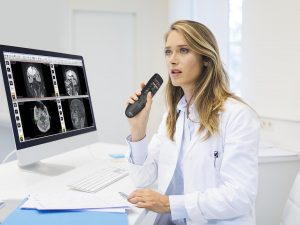 Predominantly used in the healthcare industry, the Philips SpeechMike Premium range is designed with hygienic dictation practices as an utmost priority. Philips claims that, "The surface physically hinders the colonization of germs and thus improves the efficiency of the usual measures for disinfecting the device."
Tested under the standards of ISO 846:2019 (Plastics — Evaluation of the action of microorganisms), the Philips SpeechMike Premiums plastic housing was shown to not provide a breeding ground for fungi or germs. These dictation microphones also are also treated with anti-static agents in order to protect from air-borne transmission.
Philips SpeechMikes are easy to be cleaned with conventional cleaning agents. Philips recommends "…the use of dedicated cleaning cloths for the medical field." Please ensure that the device is disconnected from the PC and no liquid penetrates the device while cleaning.
Philips SpeechOne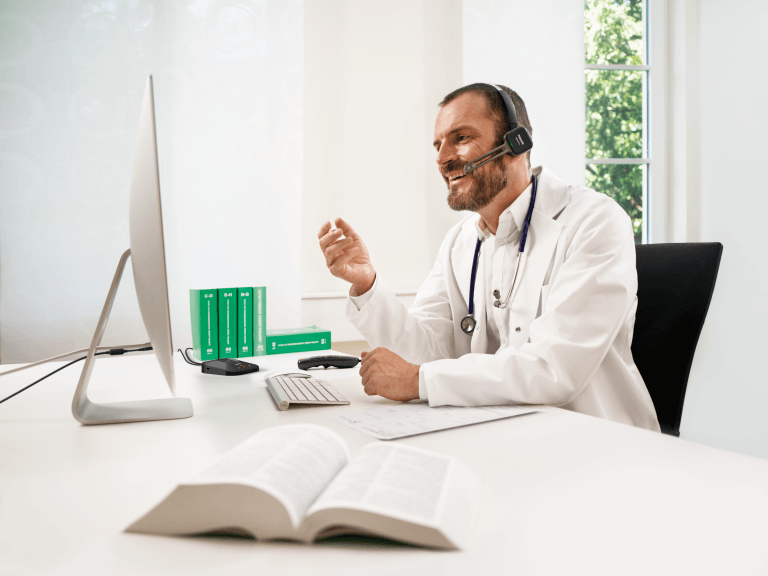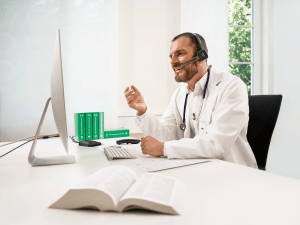 Touch is one of the easiest ways an infectious disease, such as COVID-19, can spread. A largely hands-free option such as the SpeechOne is a great option maintaining germ-free dictation practices. The first professional dictation headset is perfect for use in workplaces such as hospitals.
If you share your SpeechOne with other users, you can have your own easily exchangeable, magnetic ear-cushions. The microphone boom and remote control are made from the same antimicrobial surface designed to prevent the breeding of bacteria, fungi, algae and viruses. The surface improves the efficiency of cleaning. Also, the headband attachment allows for sweat-free working.
To clean this device, use a soft dry cloth and medical grade disinfectant.
Olympus DS Range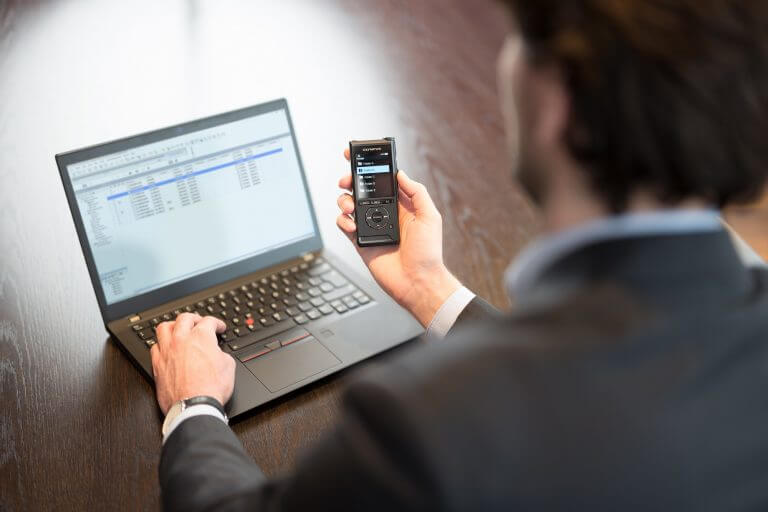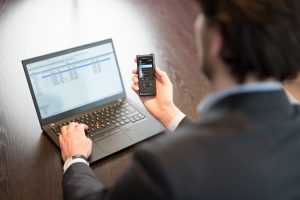 The Olympus DS-9500, DS-9000 and DS-2600 are some of the most popular products for dictation. Keeping them clean in any work environment by following proper hygienic dictation practices is of utmost importance. These devices meet hygienic requirements for medical environments. Olympus recommends the use of Ethanol (76.9 to 81.4 v/v%) or Isopropanol (70 v/v%) for disinfection.
To learn more about our range of dictation recorders, please contact our Products Team. If you have other questions or inquiries about professional transcription services, please get in touch with us directly by dialing 1300 662 173 or reaching out to us online.
Philips, Olympus and Pacific Transcription declines all responsibility for incorrect use of cleaning products.
Updated 26/07/2022