What's the Difference Between Dictaphones and Voice Recorders?
How do I know if I need a dictaphone or a notetaker/voice recorder?  What is the difference?
Voice recorders, or notetakers, are typically used to record multiple speaker audio such as lectures, interviews, meetings and focus groups where a high quality omni-directional microphone is required to pick up all speakers.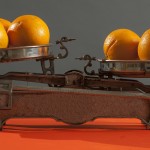 The audio is usually recorded in one take with few interruptions. Voice recorders are simple to use, with press button stop and start. Once you press the stop button you have created a file and when you press start again a new file is created. You can usually pause and resume but there is no facility to rewind, review, erase and continue recording in the same file.
Most voice recorders store files in high function formats such as WMA, MP3 or PCM/.WAV., which means that the file sizes are quite large. Because meetings etc. could go on for hours, files could be even larger, making them too large to send via email.
Dictaphones are designed for single person dictating and are usually used for recording letters or short notes – particularly useful in the legal and medical professions.
Dictaphones generally have uni-directional microphone/s to accommodate one speaker and are ideal for people who experience numerious interruptions during dictation sessions, as they come with rewind/review and overwrite/insert functionalities.
The top-of-the range dictaphones come with a "new" button which is used to create a new file. You can press stop to review/erase then continue to record in the same file. Dictaphones tend to use the .dss and .ds2 audio formats, which result in very small digital audio files and are easier to transfer across the internet via email.
What if I want to dictate and record meetings? Do I need two separate devices?
Voice recorders can be used for dictation but come with the limitations mentioned above.  If you are mainly recording meetings and conferences and only dictate occasionally you could use your notetaker for dictation.  Remember though, that you will not be able to review/erase and you will have bulky files that are not easily sent via email. You may have to resort to Dropbox, which is not secure.
If high quality professional dictation is your priority, but you need to record small meetings, the latest top-of-the-range digital dictaphones are ideal. The top models can record small meetings (up to 5 people in a small room with good acoustics) and with the aid of external microphones can accommodate up to 12 people – again, in a good acoustic setting.
Of course, if you have a high volume of dictation and you are frequently recording multi-speaker situations you may decide to use a different device for each function.
Looking for More High Quality Dictation Products?
For expert advice on which recording product will suit your specific needs, browse our complete range of transcription recorders online today! As a leader in transcription companies Australia wide, we offer top end products and services at affordable prices. To learn more, call 1300 662 173, email enquiries@pacifictranscription.com.au or contact us online. 
Updated 27/01/2023