Best Headphones for Transcription – a Handy Guide to Get Started
At Pacific Transcription we receive many queries from transcriptionists and clients alike asking what the best headphones for transcription are.  And to each and every one I say firstly, it is a very personal choice. 
What we've discovered over the years is that everyone has different ideas on which features are the most important.  So this post is more a list of the features which may be important to the wearer, rather than which headphones are "best" for transcription.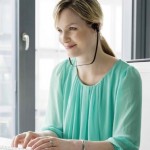 Feature: Comfort & Ergonomic Design
This is a BIG consideration if you are wearing headphones all day.  Some people like buds (like the ones that come free with most mobile devices), others like in-ear canal buds (better sound quality), then there are folks who like in-the-ear headsets that sit just on the outer edge of the ear (such as the Philips LFH334 or Olympus E-62, which come with most professional transcription kits), and yet others like their ears completely enclosed by a big velvety or leather ear pads (like gaming headsets).
Other factors to consider include whether you wear glasses.  Half an hour wearing headphones which uncomfortably press your glasses against the back of your ears can soon stretch into what seems like an age.  Suddenly transcription is not fun anymore.
Feature: Volume Control
We wouldn't recommend any headphones without volume control.  When audio suddenly blares it is much easier to control the volume with a simple flick of a dial than search on your computer for your audio settings.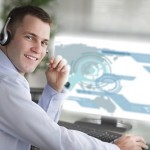 Feature: Noise Cancellation
Depending on the environment in which you are transcribing, noise-cancelling headphones can be very beneficial.  Some transcriptionists don't bother with this feature as they are already in a quiet environment, and noise cancellation technology can add significant cost to a sturdy set of headphones.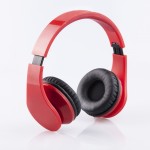 Feature: Type of connection – wireless or tethered, USB or 3.5mm jack?
Tethered or wireless?  Some people hate the cord – it gets caught in chairs, wrapped around legs, and the cord or connection can get damaged.  Bluetooth or other wireless connection can give more freedom.
3.5mm jack or USB connection?  Depending on your computer's specs, you may need a 3.5 mm jack connection as you may not have any USB connections left.  Keep in mind that some USB connected headphones also have a sound card in the USB connection – which is very handy if you have a computer with a poor quality sound card.
Pacific Transcription's online shop sells a variety of headphones, including the full range of Philips and Olympus professional transcription headphones.
So what are the best headphones for transcription?  There's no one answer to fit all, but this information will go a long way in helping you decide which headphones are best for you.
If you are unsure of what transcription tools are the best for you, do not hesitate to get in touch with our transcription services Australia team on 1300 662 173 or fill out our online contact form today!
Posted by Catherine Byrne
Updated 21/04/2022