New video conference recording feature in ODMS R7 – Learn how it works!
The following article will explain the new video conference recording included in the ODMS R7.4.0 update for both the Dictation and Transcription module. You can update your software by clicking file help -> check for updates.
The main feature in this update is the added video conference recording function. This feature is perfect for organisations that have shifted their conferences to online. ODMS now allows you to get crisp audio recordings from your web conferences.
To start the meeting recording, click on file menu -> Start Video Conference Recording.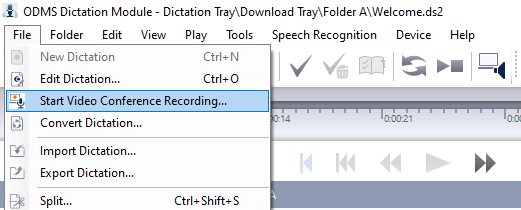 Before you commence the meeting recording, you need to ask the permission of your participants to record and then click yes to the warning.
Specify the options below before you click start to record. You have three options for the format of your audio; DSS Pro, DSS and WAV.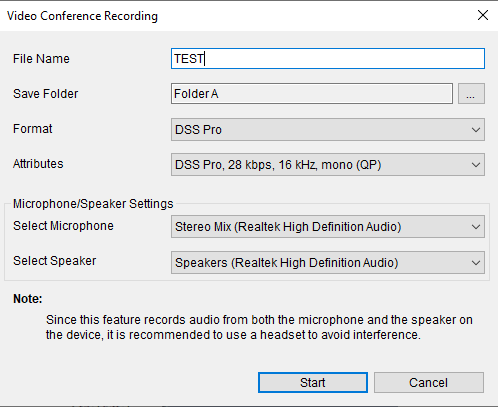 Once you press start, click the red record button when you are ready to start recording. When the meeting has ended, click the stop button then press the X. This will automatically save the meeting recording in your chosen folder.
These are some of the other features and fixes in the new update:
Citrix XenApp / Xen Desktop 7.2103 is now supported.
VMware Horizon 8.2103 is now supported.
Office 365 is now supported.
Removed support for Office 2010.
Removed support for Lotus Notes.
Changed the trial period from 60 days to 30 days.
If you still have questions on the new video conference recording features on the ODMS Module, get in touch! Call the transcription specialists, Pacific Transcription, on 1300 662 173 or you can submit your question via our online form.
Updated: 22/06/2022