Using a Transcription Foot Pedal to Make Work Easier
Trouble with Transcription? Try using a  transcription foot pedal!
Using a transcription foot pedal can free up your hands by controlling audio with your feet. Pacific Transcription stocks Philips and Olympus foot pedals which will improve your efficiency as a professional typist.
Keep reading to find out more about foot pedals!
Transcription can be a very tedious and time-consuming task. Luckily, there are solutions available to make this process a little bit easier. One of these solutions is a foot pedal.
What is a foot pedal?
Without a transcription foot pedal, a typist would usually have to use their mouse to play, pause, fast-forward or rewind audio that needs to be typed out. This can chew up little bits of time (and money) which seriously adds up if you do a lot of transcription work. A foot pedal allows you to control audio with your foot, thus freeing your hands to focus on typing. This simple tool is the best way to improve your transcription speed.
How do I use it?
Specialised transcription software is required to use a foot pedal. Some examples of this software include Olympus ODMS, Philips Speech Exec and NCH Express Scribe. Generally, you can just plug your foot pedal into your computer via a USB cable, open your transcription software and you are ready to go.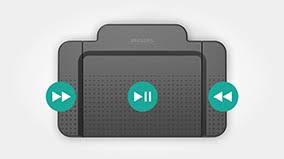 A transcription foot pedal has buttons which can be configured to have different functions. Generally, people have a standard three-button foot pedal set to have rewind, play/pause and fast-forward functions. Some other functions can include slowdown, jump or next dictation among others. This all depends on personal preference and what functions your chosen transcription software has.
What foot pedals are available?
Pacific Transcription sells an extensive range of transcription products in addition to a variety of foot pedals. Our most popular is the Olympus RS28H. You need to be certain the pedal you are purchasing is compatible with your transcription software, please view this simple compatibility chart below. If your transcription software isn't shown here, please contact us for further assistance. For further questions regarding our complete range of services please get in touch with one of our transcription specialists or call 1300 662 173 today.
| | | | | | |
| --- | --- | --- | --- | --- | --- |
| | Olympus RS28H | Olympus RS31H | Philips ACC2330 | Philips ACC2320 | Philips ACC2310 |
| Olympus ODMS & DSS Player for Mac | YES | YES | NO | NO | NO |
| Philips Speech Exec | NO | NO | YES | YES | YES |
| Express Scribe Pro | YES | NO | YES** | YES** | YES** |
| Philips Speech Live | NO | NO | YES | YES | YES |
| Winscribe | YES | YES | YES | YES | YES |
| Big Hand | | YES | | | |
** Requires configuration
UPDATED 09/08/2022