Three Top Dictating Tips for Medical Professionals who Outsource their Transcription
Did you know that there are a number of dictating tips for professional dictating which are specific to the type of transcription service you use?
This article explores three important professional dictating tips which are successfully applied by medical professionals who outsource dictations to a transcription company.
Many medical professionals find that they receive the best possible transcripts of their dictations from their chosen transcription company, by applying the following top tips for professional dictating.
Read on to find out how you too can get the best quality transcripts from your transcription company.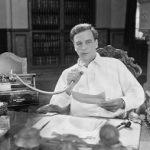 Medical professionals know that professional dictating is a skill that is learned and developed over time.  Professionals who dictate daily employ a number of practices which ensure their dictations are clear, concise, and recorded well.  Some of these practices include:
Being familiar with the recording equipment,
Using a good quality recorder or microphone, correctly positioned,
Optimising the recording environment,
Collecting thoughts and planning the dictations,
Providing critical information in each dictation,
Identifying the template to use,
Standardising dictations,
Dictating punctuation,
Speaking with clarity,
Spelling technical terms or jargon, and
Remembering to say "End of Dictation".
These are all great practices to employ when dictating.  However, there are a few key dictating tips which are specific to professional dictators who outsource their transcription needs to professional transcription companies, such as Pacific Transcription.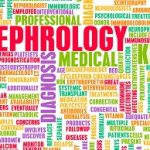 Top Tip #1: You don't need to spell medical terminology, sector-specific or technical words
If you are using a transcription company such as Pacific Transcription, which employs transcriptionists who are highly experienced in all areas of medical dictation, there is no need to spell out medical terminology, sector-specific or technical words.
However, there are some types of words which do benefit from being spelled out letter-by-letter.  These include spelling out the names of unfamiliar landmarks, small townships or remote areas, particularly those which are referred to by their Indigenous name/s.
Top Tip #2: Know when to spell patient names
On this point, does the transcription company have access to your patient database?  If so, there is no need to spell out patient names.  The transcriptionist can cross-reference the patient name with their patient file in your medical practice database.
If the transcription company does not have access to your patient database it is sometimes beneficial to spell out patient names which may have an unusual or uncommon spelling.  To the transcriber Rose Ann, Rosanne, and Roseanne will all sound the same.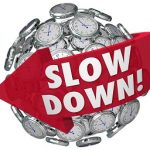 Top Tip #3: Speak more slowly
Many reputable transcription companies, including Pacific Transcription, who transcribe medical dictations do so at a per line charge, not per minute charge.  This is not only financially beneficial to you, but means you can take regular moments to compose your thoughts and slow down your dictations.  Pause before and after dictating to avoid clipping information.  A well-ordered thought most often translates into a well-ordered, concise and considered dictation.
By applying these three top tips for professional dictating, specific to medical professionals who outsource dictations, you will reap the financial and time benefits, facilitate a more efficient service delivery from your chosen transcription company, and ultimately, receive consistently high quality, accurate and timely medical transcripts.
Interested in More Dictating Tips?
For further information on medical dictation and medical transcription get in contact with a professional transcriber from Pacific Transcription. Call 1300 662 173, email enquiries@pacifictranscription.com.au or contact us online. We are always happy to help answer any questions or enquiries.
Updated 16/01/2023