Description
High Quality Voice Recording
Superb stereo feeling with True Stereo Microphones
Two low-noise directional microphones positioned at a 90° layout enables high quality recording in a realistic stereo feeling. This feature ensures that you capture even the direction and the distance of the speakers in a meeting.
Low-cut filter eliminates extraneous noise
During recording, the low-cut filter is used to cut the sound at frequencies of 300 Hz and lower, typical examples being the sound of air conditioner or projector fans. This filter also proves effective when recording with wind blowing outside. By cutting the lower frequency during recording ensures natural sounding without distortion while playback. You can select ON or OFF according to your option.
Automatic sensitivity adjustment with Intelligent Auto Mode
The Intelligent Auto Mode function automatically adjusts the microphone sensitivity according to the input level. For example, when you record the voice of a person far away in a large meeting room, the input level tends to be lower. For this case, the recorder automatically raises the sensitivity of the microphone making them easier to hear. On the other hand, when you record in a smaller meeting room with only a few people, the sensitivity is automatically lowered, so that the voice of the speakers close by do not sound too loud. In this way, the function automatically keeps track of the input level and simultaneously adjust the recording level so that it always record in the best quality. This ensures that the recording remains consistent not having speakers too quiet or too loud. To set this function, simply select "Auto" for the recording level from the menu. When low, the sensitivity is raised When high, the sensitivity is lowered
If you select "Meeting" for the recording scene while in Simple Mode, Intelligent Auto Mode is activated.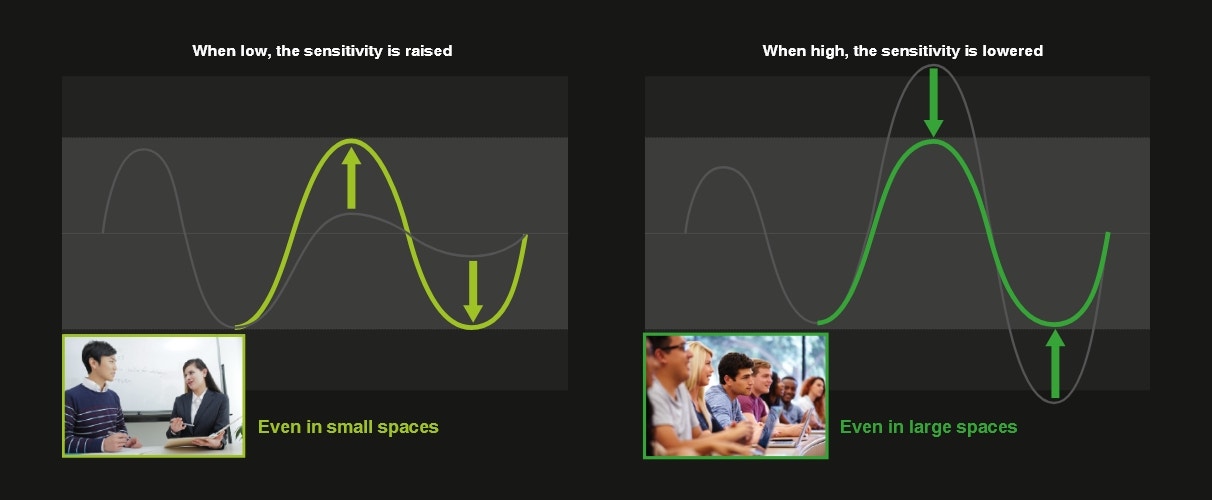 Rechargeable with Long Battery Life
Offering up to 68 recording hours battery life on the included two Ni-MH AAA rechargeable batteries.  The WS-883 can also be charged when connected to your PC or Mac.  Alternative Alkaline AAA's can be used for up to 110 hours battery life.