NVivo Student and NVivo Semester Licensing – a short term, economical solution for students and their irrepressible desire to analyse!
October 28, 2013
Catherine Byrne
in Focus Groups, Interviews, Qualitative Research, Research Transcription
Firstly and briefly, why use NVivo Student or NVivo Semester? Reading this article likely implies that you have already asserted that NVivo is worth using, but a quick reiteration of its benefits certainly can't hurt.
Essentially, NVivo is a qualitative analysis application designed to sort the information you provide – to give it some structure. It is not a tool that does the heavy thinking and analysing for you, but it can save a great deal of the often mundane work that is transforming, for instance, a mass of interview transcripts into blocks of information grouped by the parameters you dictate. This could be the responses to particular questions grouped by interviewee age or gender, or it could be the content basically split by the words/themes that are covered. The possibilities are limited only by the amount of information you provide.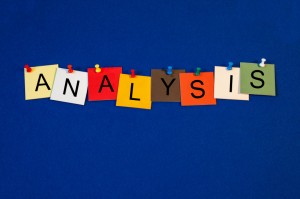 Why NVivo over other qualitative analysis programmes?
It's widely used, has an easy to navigate interface, and does exactly what it claims it will do.  It seems to constantly be revamped and updated, and there are some interesting add-ons like NVivo Capture which are worth checking out.
However, like the majority of programmes of this nature, it isn't always cheap and there may be limited licensing options. Thankfully for all the university students out there hankering for an affordable way to use it, QSR offers short term licences for a fraction of the price, to full-time students only.
Using NVivo Student and NVivo Semester – a few things to be aware of:
The two options are called NVivo Student and NVivo Semester, and here are a few things to be aware of:
NVivo Student allows full use of the software for one year, and NVivo Semester for six months.
Proof of study (university ID) must be provided to obtain either of these licences.
NVivo Semester is delivered for download via email.
Similarly to other NVivo Licences, NVivo Semester and Student both allow you to install and use the programme on a personal computer and an additional portable computer where required.
Should you decide after using either of these licences that you want to extend your licence, you can upgrade to a regular, perpetual licence.
You can view pricing of these products via the Pacific Transcription online shop.
Posted by Emily Bellingham